Nephrolife Dialysis Centre
For Our Friends Abroad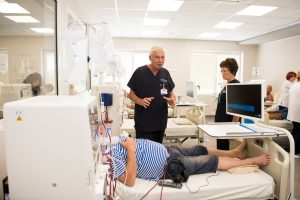 The Bulgarian Black Sea coast is a wonderful place for a summer vacation and offers various entertainment and accommodation options, from luxurious 4- or 5-star hotels to small romantic family hotels, all of which are up to global standards.
Burgas is the second largest city on the Bulgarian Black Sea Coast and the fourth-largest in Bulgaria. In the last few years Burgas has firmly established itself as one of the most dynamically developing cities in Bulgaria and has acquired the image of a modern European city. In present days the city is an important industrial, commercial, cultural and tourist center.
In addition to our medical services we can assist you in choosing a hotel, transportation, quality restaurants, sightseeing and activities in the local area. Packages are available for all groups involved in collaboration with our tour operator partners.
We are focused on having an individual approach to each patient and their family. We always do our best to make you feel as comfortable as you are at home. All you have to do is contact us and tell us more about your plans and wishes.
Payment
The NephroLife Dialysis Center operates under a contract with Bulgaria's National Health Insurance Fund (NHIF) and all procedures for patients who have European Health Insurance Card (EHIC) are covered by the NHIF.
No additional payment will be required for EHIC holders. Patients from non-EU countries who do not have an EHIC will be charged for their dialysis procedures in accordance with our price list.
History and Nature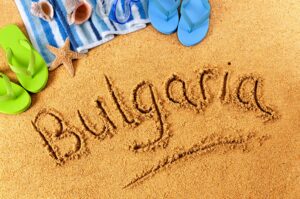 Bulgaria is also known for its splendid nature and rich cultural heritage.
According to the statistics, the country ranks third in Europe only after Greece and Italy for the number of its valuable archaeological monuments. From the age of Ancient Thrace we have inherited valuable cultural monuments, including tombs (such as the Kazanlak tomb, the Aleksandrovska tomb, and the Sveshtarska tomb); treasures (the Panagyursko, Rogozensko, and Valchitransko teasures, among others); sanctuaries and temples (at Perperikon, Starosel, Kozi Gramadi, Begliktash, and elsewhere).
Some of the most famous treasures in the world were discovered at the Varna necropolis, including the worlds oldest golden ornaments. Our country is smaller than most European countries but it is one of the richest in natural beauty. There are 37 mountains, 378 km of seacoast and golden beaches, beautiful valleys and over 4000 caves.
Bulgaria is located in the temperate continental latitudes, and its climate is favorable for the development of various types of tourism. The average annual amount of sunshine for the territory amounts to about 2,500 hours.
Cuisine, Lifestyles and Cultures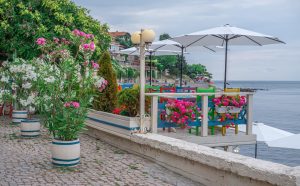 Bulgarian cuisine is exceptionally diverse and delicious, consisting of various salads, breadstuffs, stews, and other local dishes. Many of the dishes are prepared according to traditional recipes handed down from generation to generation over the centuries. Products for which Bulgaria is internationally known are yogurt and white brine cheese. These are almost always present on Bulgarian tables in one form or another.
One of the most famous and most popular breakfast items in the country is banitsa. It is a made of dough with various fillings, such as cheese, spinach, rice, and meat. People in rural areas grow vegetables that are exceptionally tasty, which is why salads occupy a central place in our culinary tradition. The most popular Bulgarian salad is the Shopska Salad.
Bulgarians have a long history in winemaking and grape growing, dating back to the times of the Thracians. At the end of the 19 century this tradition grew and developed as a professional industry. The interest in good wines and local types of grapes is nowadays rapidly increasing.
Lifestyles and Cultures
Lifestyles and cultures in Bulgaria have developed over thousands of years.The country is located at the crossroad between Europe and Asia, and the lands of Bulgaria have been populated since antiquity. While traveling around the country, tourists will become acquainted with various rituals and customs, many of which are typical only for specific regions in Bulgaria.
Currency Information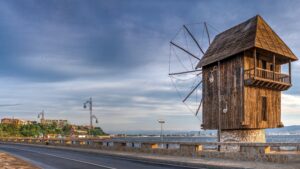 The monetary unit in the Republic of Bulgaria is the lev (BGN), which is equal to 100 stotinki (st.). Since 1997, the country has been governed by a currency board and the value of the lev has been pegged to the Euro, at a fixed rate of 1 EUR – 1.95583 BGN.
You can find current currency information on the site of the Bulgarian National Bank: www.bnb.bg.
Currency can be exchanged in banks or in any of the country's many currency exchange offices. Some of these exchange offices also work on holidays. Euro-cheques can be exchanged in banks. Credit cards: Most Bulgarian hotels and stores now accept VISA, MasterCard, American Express, and Diners Club credit cards.